EyeStamp™ - Easy Crease Line Kit
$19.95
Regular price
$39.95
Sale price
Unit price
per
SAVE 50%
Free Shipping this week only
30-Day Money Back Guarantee
Create stunning crease shapes like a PRO!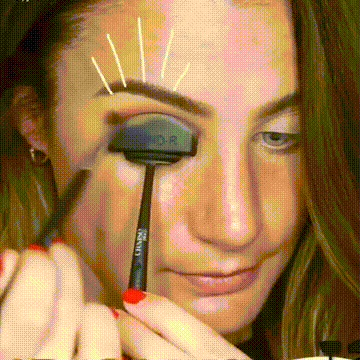 No more fumbling with a cut-crease; this tool will let you achieve gorgeous eye looks in no time! Simply apply the cut-crease kit to your eyes, use an eyeshadow brush to apply eyeshadow, then swipe it back and forth to achieve a beautiful look in seconds!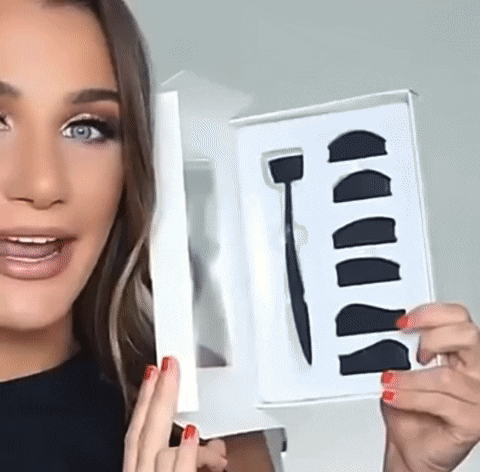 This kit gives a

 

one-size-fits-all solution

 

for any eye shape and eyeshadow style, including round, almond, and wing effects, and comes with three pairs of adjustable, reusable crease shapes.

This kit is ideal for beauty enthusiasts of all skill levels, as it will reduce a time-consuming 25-minute process to only 10 seconds!
FEATURES
☑️  Effortless Perfect Cut-Crease - No more struggles attempting to paint a cut-crease! With this kit, you'll be able to get professional-looking eye makeup in seconds, every time, with no mistakes.
☑️  Skin Friendly Kit - Crease Line Kit is made of silicone that can be washed and reused. It's gentle on the skin and helps you create more gorgeous eye makeup.
☑️   Great for Beginners, Time Saving - Turns a time-consuming cosmetic routine into seconds - Ideal for beauty enthusiasts of all skill levels, especially beginners, who want to look fabulous in no time.
☑️  Suitable for Everyone - This kit takes into account the shape of everyone's eyes, so it's suitable for everyone to use, and there's no need to think about the complications that come with eye shape.
30 Days Money-Back Guarantee

We're proud to have over 30,000 happy customers from all around the world. Having created some of the most innovative products on the planet, we want to make sure we back that up! If you're not 100% satisfied with your purchase of your product you can return it for a FULL refund within 30 days AFTER receiving your order.
Shipping & Returns

All orders are expertly packaged, prepared, and shipped within one business day of ordering. We offer Fast Shipping Worldwide and the typical delivery timeframe is 7-14 days. Depending on your location, you may receive items later or earlier. All orders are shipped with the tracking number so you can track them every step of the way!
Super convenient product! I came across it through a Tiktok ad and ordered it right away. It arrived a few days later. Thanks!
Lovely pants with a nice look. Great for summer. Had a few questions about the order and they were answered quickly.
Fast service! Very friendly customer service that helps you well. I will definitely order here more often.
Very good service and fast delivery. Had accidentally ordered a wrong product but it was quickly fixed the next day. Outstanding service👍
Very neatly handled everything and definitely order again!